The 30 Hottest Hunks to Watch at the Olympics
2 comments

7288 views

0 upvotes

0 guides
Posted by Casey Nicole on July 28, 2012 at 5:11 PM
Everyone at the Girls Guide To office is getting into the Olympics cheer. Whether you love or hate sports, there is something wonderful about rooting on your country to victory. Another great part of the Olympics? Ogling the hot bodies of very fit athletes. They're seriously drool-worthy. Here are our choices for the 30 hottest hunks to keep an eye on during the Games. Enjoy!
1. Anthony Ervin - Swimming, United States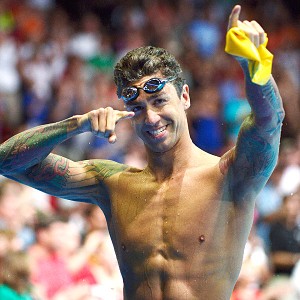 2. Rafael Nadal - Tennis, Spain 
3. Ashton Eaton - Decathlete, USA
4. Ryan Lochte - Swimming, USA
5, 6, 7. Maurice Mitchell, Wallace Spearmon Jr and Isiah Young - Track & Field, United States
8. David Oliver - Track & Field, USA  
9. Michael Phelps - Swimming, USA 
10. Javi Martinez - Soccer, Spain 
11. Philipp Boy - Gymnast, Germany
12. Chay Lapin - Water Polo, USA 
13. Danell Leyva - Gymnastics, USA 
14. Justin Lester - Wrestling, USA
15. Guiseppe Lanzone - Rowing, USA
16. Lebron James - Basketball, USA
17. Russell Holmes - Volleyball, USA
18. Kevin Durant - Basketball, USA
19. Jake Dalton - Gymnastics, USA
20. Yohan Blake - Track& Field, Jamaica
21. Tim Moorehouse - Fencing, USA
22. Novak Djokovic - Tennis, Serbia
23. Tyson Chandler - Basketball, USA
24. James Magnussen - Swimming, Australia
25. Dave Boudia - Diving, USA
26. Mathew Mitcham - Diving, Australia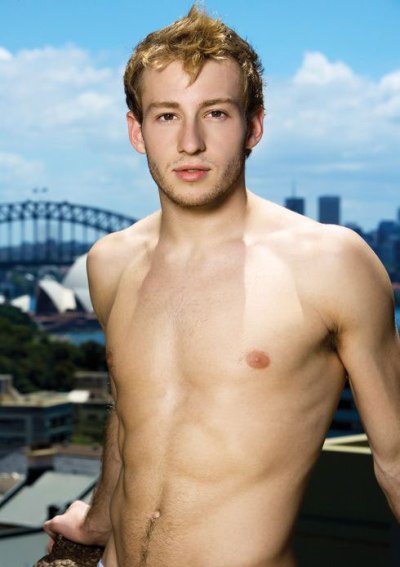 27. Roger Federer - Tennis, Switzerland
28, 29. Prince William and Harry
While they aren't actually competing in the Olympics, they will most definitely be attending the Games. And we will be waiting to catch a glimpse of their royal hotness. 
30. David Beckham
Unfortunately, David was not able to participate with the Great Britain Olympic team. Luckily for us, he has still taken an active part in the festivities (check out this photo-booth surprise!) allowing us the opportunity to gawk at his ever-growing hotness. 
There you have it ladies; you are welcome! Let us know what hot Olympians you think we've missed and who you might take off the list! Leave a comment to let us know!